Work For a Better Bank
Find your place at this extraordinary banking organization that delivers the best of both worlds: the strong capacity and sophisticated product offerings of a large bank, along with the flexibility, commitment and service of a more specialized institution.
See what sets us apart.
People-Powered Banking
Why We're Different
Real impact. Ongoing opportunity. Flexibility and an entrepreneurial culture that rewards hard work, teamwork and great ideas. Not to mention our excellent track record for growth, performance and outstanding customer relationships. Taken together, that's the Western Alliance difference. Find out how you can experience the best qualities of a large bank, combined with the personal touch and visibility of our nimble organization on the rise.
Search Open Jobs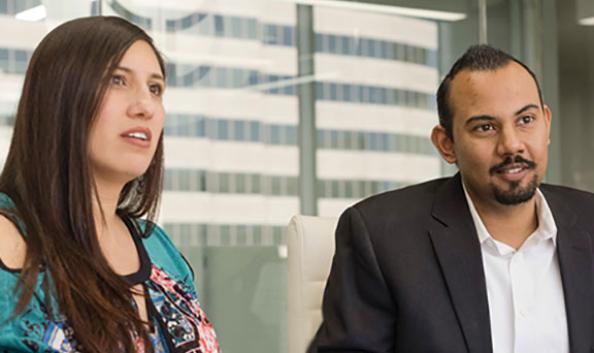 Company
Our World is Flat.
Western Alliance Bancorporation is headquartered in Phoenix, and our geographically managed banking divisions in Arizona, California and Nevada, along with our National Business Lines with offices around the country, deliver unparalleled market knowledge, expertise and responsive customer service. All of our businesses are backed by the significant strengths of our more than $65 billion bank holding company.
Culture
One Culture. One Bank.
What we call our culture – acting with integrity, displaying creativity, demonstrating teamwork, showing passion and delivering excellence – is simply the way Western Alliance people do business every day. These are the values that define us and relentlessly drive us to serve our people, our customers, our shareholders and our communities.
Our customers are at the center of everything we do, so we've created an environment that welcomes new ideas, prizes creative thinking, encourages collaboration and drives our people to overcome obstacles.
If you're looking for a company that is large enough to offer lots of opportunity and professional growth, yet small and nimble enough to welcome new ideas, embrace change and feel entrepreneurial, Western Alliance could be the right place for you.
In return, you'll work with smart, dedicated, and energetic people who share a unique sense of belonging and take great pride in all that they do.
Benefits
Great Benefits Matter.
It's all part of the package. Not only do we offer competitive compensation and the opportunity for an annual bonus at every level – the benefits package also includes medical, dental, vision, and life and disability insurance. 
There's also an attractive 401(k) program, health savings account, employee education reimbursement programs, and more than half of our employees are eligible for an annual stock grant.
Possibilities
See the Possibilities.
As a top-performing, growing bank, Western Alliance is a place of possibilities, where it's possible for you to create a long and successful career with a bank that ranks high on the Forbes "Best Banks in America" list year after year. It's also a place where you'll benefit from a long tradition of growing and promoting those people from within the company who have demonstrated the ability to deliver excellent results for our clients and our bank.
At Western Alliance, learning, advancing and maximizing your potential and expertise come together to provide extraordinary possibilities.
Community
We Like to Give Back.
Strengthening the communities where we do business is important to us. So we volunteer. We join boards. We get involved in issues that matter. And we provide financial support – through community development lending and investments, plus a variety of grants and initiatives. 
If you have a passion for getting involved and making a difference in your community, that's a big part of life at Western Alliance.
Performance
We Get Top Marks.
Western Alliance is again #1 best-performing of the 50 largest public U.S. banks in the new S&P Global Market Intelligence listing for 2020 and ranks high on the Forbes "Best Banks in America" list year after year.
By every measure, our organization is a top-performing financial institution and an excellent banking partner for businesses. A look at the industry's most pertinent ratios demonstrates Western Alliance's exceptional credentials, including capacity, asset quality, capital and track record for growth and performance.
About Us
Alliance Bank of Arizona
Alliance Bank of Arizona, a division of Western Alliance Bank, Member FDIC, delivers relationship banking that puts clients at the center of everything. Founded in 2003, Alliance Bank of Arizona offers a full spectrum of tailored business banking solutions and outstanding service, with offices in Greater Phoenix, Tucson and Flagstaff. Alliance Bank of Arizona was named 2021 Lender Firm of the Year by NAIOP Arizona, among many other awards and recognitions. Alliance Bank is part of Western Alliance Bancorporation, which has more than $65 billion in assets. Influential sources from Forbes to American Banker again rank Western Alliance Bank among the top U.S. banks in 2023. As a regional bank with significant national capabilities, Alliance Bank of Arizona delivers the reach, resources and local market expertise that make a difference for customers.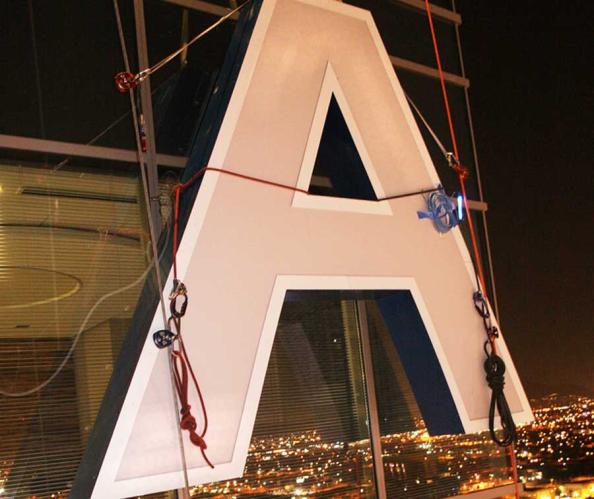 Western Alliance Bancorporation is committed to equal employment and will consider all qualified applicants without regard to race, sex color, religion, age, national origin, marital status, disability, protected veteran status, sexual orientation, gender identity or genetic information. Western Alliance Bancorporation is committed to working with and providing reasonable accommodations for individuals with disabilities. 
Applicants Requesting Accommodations: If you are an individual with a disability and require a reasonable accommodation to complete any part of the application process and/or need an alternative method of applying, please email [email protected] or call (602)386-2488. When contacting us, please provide your contact information and state the nature of your accessibility issue. We will only respond to inquiries concerning requests that involve a reasonable accommodation in the application process.