A Trusted Resource
Financial Solutions for Professional Services
We match our professional approach to banking and financing for professional services firms with your expertise. Our in-depth experience with accounting and architecture, design and engineering, legal, medical, dental and other professional practices — combined with our outstanding personalized service and innovative banking options — make us the go-to business bank.
Relationship Banking for Professional Services Firms1
Professional services firms and their partners have unique banking needs. You'll find that our significant expertise means we can solve more while you explain less. We'll take care of your banking and financing, so you can take care of your customers, clients and patients.
Personal attention: Our customer-focused approach means you get a dedicated, experienced relationship manager to help with all your professional and personal banking needs.

Monitor and manage cash flow cycles: Access our expertise to optimize your business transactions for improved cash management, from accurate projects to fast-tracking receivables.

Streamlined access to secured loans: When you have assets but could benefit from additional funds, our secured loans for professional service firms deliver financing as you need it.

Finance upgrades and expansion: Fuel your growth with capital expenditures (CapEx) lines of credit to upgrade and maintain or even acquire equipment, property or technology.

Loans for professional services firms: Our team specializes in delivering structured funding to help you meet the challenges of growth, including expanding your business or practice or purchasing another firm.

Specialized solutions by industry: Our team offers additional expertise in certain industries, including Banking for Attorneys and Law Firms and Healthcare Banking Solutions.
About Us
Contact Us
Benefit from our tailored banking for professional services firms no matter where you do business. Western Alliance Bank and all of our banking brands provide dedicated relationship bankers backed by the resources of one of the nation's top-performing banking companies.
Get In Touch
Bank of Nevada Headquarters
2700 West Sahara Avenue
Las Vegas, NV 89102
United States
See All Locations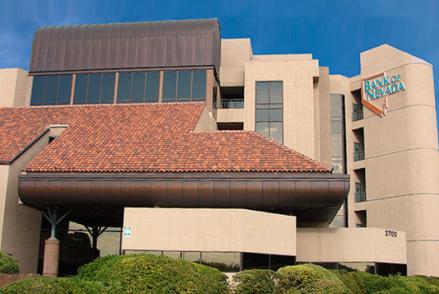 1. All offers of credit are subject to credit approval, satisfactory legal documentation, and regulatory compliance. Borrowers are responsible for any appraisal and environmental fees plus customary closing costs, including title, escrow, documentation fees and may be responsible for any bank fees including bridge loan, construction loan, and packaging fees.