About Us
Contact Us
We're ready to help you get more from your business banking relationship. Find out how we can add value with responsiveness, innovative solutions and bankers who enjoy helping you meet your goals.
Get In Touch
Bank of Nevada Headquarters
2700 West Sahara Avenue
Las Vegas, NV 89102
United States
See All Locations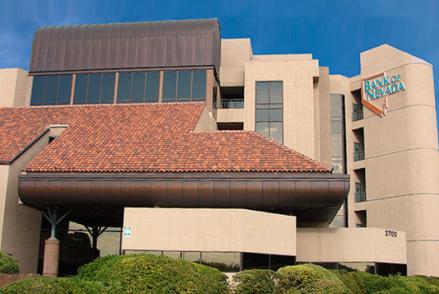 Checking, Savings, Money Market and IRA Accounts: Refer to the disclosures provided at account opening and the Schedule of Fees and Charges for additional information. Savings and Money Market Accounts: Withdrawal transaction limits apply. Please refer to the account disclosures provided when you open an account for additional information. CDs: Early withdrawal penalty applies if funds are withdrawn within six days of account opening or subsequent withdrawal. Home and Personal Loans: All offers of credit are subject to credit approval. Personal Online Banking: Fees may be imposed for additional services related to online banking. Refer to Personal Online Banking Service Agreement for more information.