Taking the waste out of waste collection.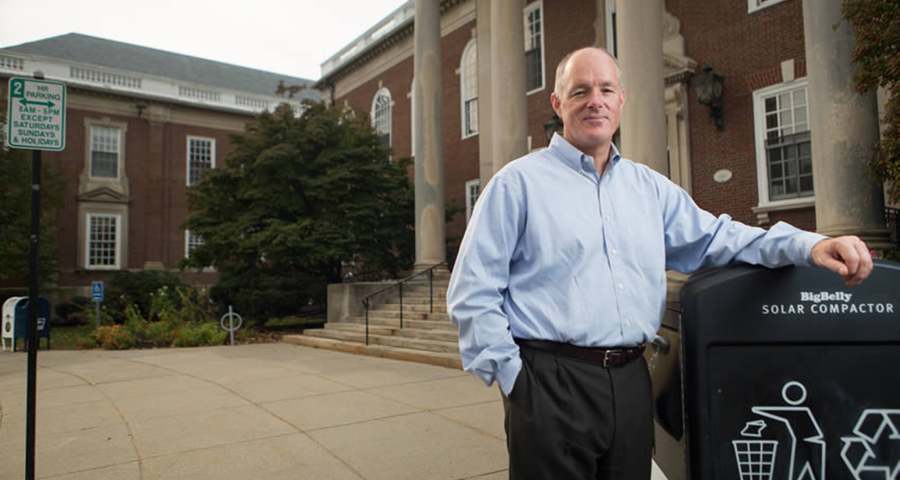 Bigbelly Case Study
Client Since: 2014
Bigbelly is the world leader in smart waste and recycling solutions, helping cities, towns, park systems, universities and more to keep their spaces clean. They started in 2003 with a solar powered trash compactor that could fit 5x more trash than the traditional trash can and have since leveraged information technology to provide their clients with real-time data on every waste and recycling station in their program.

This technology provides a laundry list of benefits to Bigbelly's clients that includes cleaning up their spaces by eliminating overflows and reducing litter, saving time and resources, and reducing congestion on city streets from garbage trucks. This results in huge savings; Philadelphia saved $800,000 in the first year they began using Bigbelly's system.

As Bigbelly evolved from a manufacturing company to a technology company they realized they needed a bank that could understand their needs now and where they were going in the future. While many of the banks they had dealt with in the past had gotten too rigid, Bridge Bank came to the table as an agile resource with an understanding that Bigbelly is a growth company with ever-changing needs.

We're happy to report that Bigbelly is in 45 countries around the world and counting. If you want a bank that won't try to fit your business into a box, we're ready to help.
About Us
Bridge Bank
Bridge Bank, a division of Western Alliance Bank, Member FDIC, delivers relationship banking that puts clients at the center of everything. Founded in 2001 in Silicon Valley, Bridge Bank offers a full spectrum of tailored business banking solutions throughout the Bay Area and has specialized expertise, focused on life sciences and technology and innovation companies, at every stage in their life cycle, through its offices in major tech hubs across the country. Bridge Bank also serves the private equity and venture capital communities and provides business escrow services. As part of $65 billion Western Alliance Bancorporation — ranked #1 top-performing large bank with assets greater than $50 billion in 2021 by both American Banker and Bank Director — Bridge Bank has the reach, resources and deep industry knowledge that make a difference for customers.