End-to-End Escrow and Digital Payments Solutions From Industry Experts
For paying agent and escrow services required in connection with M&A and other business transactions, you need quick, efficient and accurate solutions backed by customized, responsive service. We offer all that and more from a single provider for all of your pre- and post-closing needs. 
Merger and Acquisition Services
Our M&A Payments and Escrow Services team consists of industry experts who provide a complete slate of end-to-end escrow and digital paying agent solutions designed for M&A transactions. We make it our business to know as much as possible about your transactions so that you can execute them with ease and accountability, providing a seamless process for all involved parties. 
Our expert M&A team manages transactions simply and efficiently. 
Fully digital process: Eliminate pre-closing printing and mailing of paper-based documents with easy, secure document signing via DocuSign — anytime, anywhere.
Streamlined third-party consents: Quickly and conveniently obtain, tally, report and download executed documents such as a stockholder consent to keep your transaction on track. 
Robust tax reporting: Outsource all elements of tax reporting required in connection with your M&A transactions.
Single source for M&A services: We can serve in various roles including escrow agent, disbursing agent, paying agent or solicitation agent.
Secure online portal: Bridge Bank Gateway, our industry-leading online payments platform, facilitates document collection in any spreadsheet format, with intuitive technology to enable accurate and timely disbursements.
Robust international payment capabilities: When you need to conduct international transactions, we can craft a plan to suit your needs, with full foreign exchange (FX) service.1
 
Escrow Services
You can call on us for any business escrow service that you require — including M&A escrows, project financing or other business-related escrows. 
Accelerated onboarding: We require Know Your Customer (KYC) information only from the depositing entity. Accounts can be opened in one business day, and funding can take place immediately thereafter.  
Single-wire funding: Fund any one account, and your team will manage the flow of funds. We can aggregate your transaction against escrow funds, security holders and transaction expenses. 
Enhanced yield opportunity: While your escrow funds are on deposit for weeks, months or longer, you deserve to earn a healthy yield. We endeavor to offer the best yield in the market to qualifying escrow accounts.
Easy paper: We review and turn most transaction agreements within 24 hours and are known for using a logical approach to contract negotiation vs. a one-size-fits-all risk umbrella. 
FX capabilities: Need to fund your transaction in an alternative currency? No problem. We offer a competitive foreign exchange offering to convert escrow cash to U.S. dollars.
No fees on cash escrow accounts. We do not charge fees for qualifying cash escrow accounts — eliminating the need to negotiate which party is responsible for escrow account fee(s). 
 
Full-Service Escrow Solutions Backed by Experience 
When you work with our Business Escrow Services team, you gain a client-focused relationship manager and the advantages of comprehensive payments and escrow solutions, all within the structure of an award-winning financial institution focused on business.
 
Key Benefits for Your Business
Same-day escrow releases: Our expedited process requires Know Your Customer (KYC) information only from the depositing entity. Deposits can be accepted the same day you open your account.
Dedicated team: Our experts are focused on executing your transaction, with working hours that keep pace with your deal. You receive reliable, responsive service from a single contact who knows your business inside and out.
Same-day review of agreements: We quickly prepare and review customized or standard template agreements to meet your needs.
 
Our Escrow Services
Our Business Escrow Services group offers:
All types of escrow transactions, including M&A escrows, construction escrows, good faith deposits and holdback escrows.
Single post-closing provider to combine closing, paying and disbursing agent services with escrow administration.
Specialized transactions in settlements, private equity and venture capital.
Unvested or restricted cash holdbacks.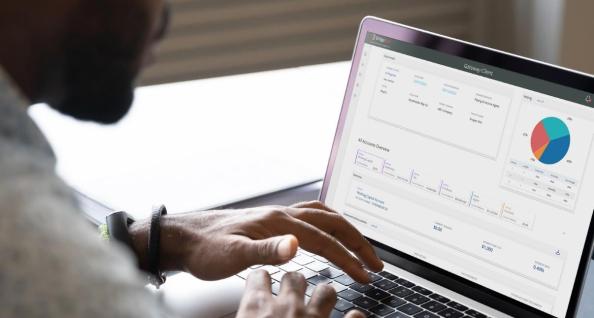 Solutions That Work for You
Competitive deposit options with enhanced yield opportunities and a competitive fee structure.
Transparent reporting through online statements and our industry-leading online payments platform, Bridge Bank Gateway.
Global Markets Services and foreign exchange (FX) capabilities.1
Specialized escrow services for large legal cases through Western Alliance Bank's Settlement Services group.
Our Digital Information Hub Makes Taking Care of Business Easy
Bridge Bank Gateway, provided by our Bridge Bank division, is an easy-to-use, industry-leading digital paying agent platform that simplifies and accelerates complex M&A transactions. Our online payments platform facilitates secure document execution and collection – anytime, anywhere. Our single-point information hub provides buyers, sellers and attorneys real-time information on solicitation, payment status' and more. 
Through Bridge Bank Gateway, M&A parties can manage transactions simply and efficiently, with improved speed and transparency for buyers, sellers and agents. 
 
Key Benefits for Your Business
24/7 access to documents, including mobile-friendly login.
Unique user capabilities, including complete customization of documents and securityholder experience. 
Privacy protection through Bridge Bank Gateway.
Intuitive technology that provides for accurate and timely disbursements.
Secure online document signing to eliminate printing and mailing paper-based documents before closing. 
Built-in voting, tallying and reporting functionality to streamline third party consents. 
Full-service year-end tax reporting.
 
We'll help you:
Digitally distribute and obtain executed documents. 
Pay shareholders faster.
Monitor transaction status from one secure portal. 
Conduct and tally shareholder votes or other documents associate with third-party consents.
Securely collect shareholder tax information.
Manage compensation payments for former employees.
Manage restricted or unvested cash vesting schedules.
 
Request a Demo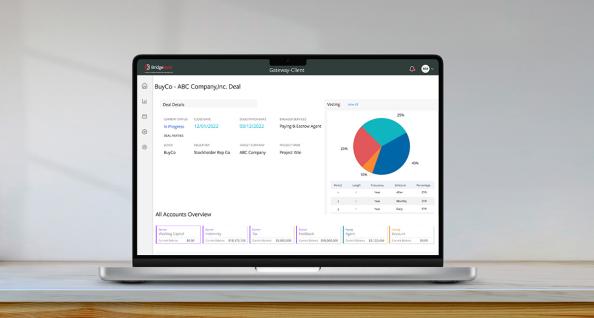 Professional Expertise & Resources
Our Business Escrow Services Team
Working with our team of experts means you'll have a client-focused relationship manager and the advantages of comprehensive payments and escrow solutions, all within the structure of an award-winning financial institution focused on business.
About Us
Contact Us
Our team of leading professionals has significant industry experience with a presence from coast to coast. As a specialized, trusted resource for leading law firms, investment bankers and corporate finance firms, our in-depth experience combines with expert, personalized service and innovative banking options to meet the needs of clients nationwide.
Get In Touch
Western Alliance Bank Headquarters
1 East Washington Street
Suite 1400
Phoenix, AZ 85004
United States
See All Locations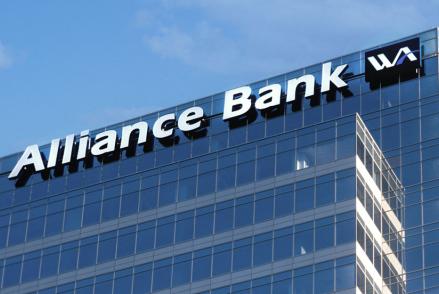 1. Fees may apply. Refer to the disclosures provided at account opening and the Schedule of Fees and Charges for additional information.