Fast and Reliable Financing
Your clients count on you for speed of funding and certainty of capital. You can count on us to help you provide just that. Our Note Finance group has decades of experience in the specialized lending space. Let us put that experience to work crafting fast, flexible, custom-tailored private lending solutions for you. 
Our best-in-class personal service sets us apart. We are a committed resource for institutional debt funds, publicly held REITs, family offices and nonperforming loan (NPL) funds nationwide to access financing1 quickly. Whether you provide real estate secured renovation loans, bridge loans, ground-up construction loans or acquire performing and/or non-performing loans, Western Alliance Bank's Note Finance group provides a highly efficient source of capital from the industry leader in private lender finance.
Benefits for You
In the fast-changing private lending landscape, you need access to capital when you need it — not weeks or months down the road. Making the most of opportunities for your clients is in your DNA; helping you make that happen is in ours. We offer:
Revolving lines of credit tailored to quick-close private loan origination, secured by underlying collateral loans2 to deliver higher investor returns
Lines of credit from $20 million. Credit facilities secured by loan portfolios for a variety of asset classes (SFR, multi-family, industrial, office and retail)
Committed credit facilities that can eliminate asset revaluations, a significant differentiator for Western Alliance Bank
Same-day funding and an efficient collateral pledge process that enables private lenders to move faster than competitors to fund new opportunities
Trusted, relationship-focused experts with decades of note finance experience
Working with Note Finance, you'll also gain access to a wide range of banking products and services offered through more than 25 national business lines, all delivered with the same personalized service you expect. We provide working capital management lines of credit1 and a full suite of treasury management services and solutions.
Incomparable Service
Clients tell us they view our services as a specialized lending division of a sound national bank. For you, that means privileged access to a full range of products and services from the Note Finance group you trust. Backed by the resources of Western Alliance Bank, one of America's top-performing banks3 with offices nationwide, the Note Finance group remains committed to providing the kind of personalized, client-obsessed service you'd expect from a top financial institution.
As a trusted player in the private lending space, our Note Finance group treats every client like a VIP. Building relationships over time, our team knows the demands of your business. Bespoke lending means our solutions are tailored to your needs.
Insights
Tap Into Smart Thinking
Note Finance Lending Tailored to Your Needs
Our Note Finance Team
Be confident that you have our attention. Whether it's facilitating speed of draws, automating vendor payments, wiring to the closing table or managing a billion-dollar servicing portfolio, Western Alliance Bank provides the products and reporting capabilities to make your job easier and improve your profit margins. You can access Note Finance and related banking services, delivered on your timeline by a team of professionals with decades of commercial lending and credit expertise.  
About Us
Contact Us
Western Alliance Bank is one of the country's top-performing banking companies and a trusted resource for private lenders seeking comprehensive, timely, customized solutions. With our market-tuned technology and superior customer service, we're here to help your business thrive.
Western Alliance Bank Headquarters
1 East Washington Street
Suite 1400
Phoenix, AZ 85004
United States
See All Locations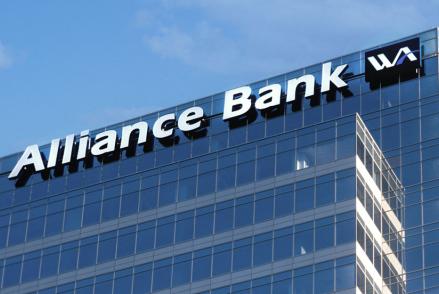 1. All offers of credit are subject to credit approval, satisfactory legal documentation, and regulatory compliance. Borrowers are responsible for any appraisal and environmental fees plus customary closing costs, including title, escrow and documentation fees and may be responsible for any bank fees, including bridge loan, construction loan, and packaging fees.
2. Note financing targets lines to borrowers who maintain a commensurate amount of equity.
3. Western Alliance is #2 best-performing of the 50 largest public U.S. banks in the S&P Global Market Intelligence listing for 2021, ranks high year after year on the Forbes list of "America's Best Banks" and was named #1 Best Emerging Regional Bank per Bank Director's 2022 RankingBanking study.