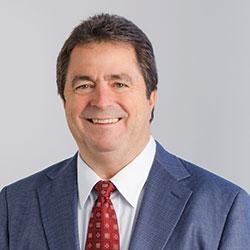 Don H. Garner
Division CEO Alliance Bank of Arizona
Don H. Garner is Division CEO, Alliance Bank of Arizona, a division of Western Alliance Bank. A founding member of the organization's original management team, Mr. Garner has nearly 30 years of experience in commercial and real estate lending in Arizona.
Prior to joining Alliance Bank of Arizona, Mr. Garner spent 14 years with Valley National Bank focusing on real estate lending in the Tucson and Phoenix markets.
Mr. Garner is an active member of Arizona's business and philanthropic communities. He is Past President of the Tucson Conquistadores and former Chairman of La Paloma Family Services in Tucson. He has served on the boards of the Pima County Real Estate Research Council, the Metropolitan Pima Alliance, and the American Heart Association. Mr. Garner is a member of the National Association of Industrial & Office Properties (NAIOP) and the Urban Land Institute.
About Us
Western Alliance Bank
With more than $50 billion in assets, Western Alliance Bancorporation (NYSE:WAL) is one of the country's top-performing banking companies. The company is again #1 best-performing of the 50 largest public U.S. banks in the S&P Global Market Intelligence listing for 2020, ranks high on the Forbes "Best Banks in America" list year after year and was named #1 Best Emerging Regional Bank per Bank Director's 2022 RankingBanking study. Its primary subsidiary, Western Alliance Bank, Member FDIC, helps clients realize their ambitions with teams of experienced bankers and mortgage experts who deliver superior service and a full spectrum of customized loan, deposit and treasury management capabilities, including blockchain-based offerings. Business clients also benefit from a powerful array of specialized financial services that provide strong expertise and tailored solutions for a wide variety of industries and sectors. Serving clients across the country wherever business happens, Western Alliance Bank operates individual, full-service banking brands and has offices in key markets nationwide.