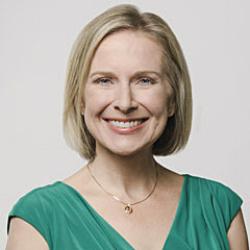 Jessica Jarvi
General Counsel
Jessica Jarvi is General Counsel of Western Alliance Bank.
Ms. Jarvi heads the Bank's Legal and CRA departments, and leads the Bank's executive committee on diversity and inclusion. Prior to becoming General Counsel, Ms. Jarvi served as Deputy General Counsel for 9 years, and as in-house counsel for the Company since 2007. She joined the Company's Senior Operating Committee in 2018.

Ms. Jarvi graduated with honors from the University of Arizona, B.A., and Arizona State University, J.D. She began her legal career at Snell & Wilmer in Phoenix, Arizona before going in-house in 2004. She participated in Kellogg School of Management Women's Senior Leadership Program, was nominated as Arizona Public Company Counsel of the Year, and named one of the 2019 Most Influential Women in Arizona.

Outside of the bank, Ms. Jarvi enjoys spending time with her husband and three children. A Phoenix native, Ms. Jarvi demonstrates her heartfelt commitment to Arizona's young children through service as Vice Chair on First Things First's South Phoenix Regional Council.
About Us
Western Alliance Bank
With more than $66 billion in assets, Western Alliance Bancorporation (NYSE: WAL) is one of the country's top-performing banking companies. Through its primary subsidiary, Western Alliance Bank, Member FDIC, business clients benefit from a full spectrum of tailored banking solutions. Major accolades include #2 best-performing of the 50 largest public U.S. banks in the S&P Global Market Intelligence listing for 2021, and #1 Best Emerging Regional Bank for 2022 by Bank Director. Serving clients across the country, Western Alliance Bank operates individual, full-service banking and financial brands with offices in key markets nationwide.