Banking on Change
The Smarter Banking Choice for Growing Technology Companies®
Our technology lending group provides smart resources for companies in a wide variety of technology sectors, at every stage of growth, wherever innovation is leading the way. If you're bringing new technologies to market, get the resources and expertise you need to keep changing the game, from a team committed to your success.
Empowering Entrepreneurs to Thrive1
Entrepreneurs take huge risks, disrupt the status quo and drive the future growth of our economy. We provide financing solutions that are custom-built to enable the success of today's innovators and tomorrow's world-changers. Our team of experienced, expert tech bankers solves the problems you face in the time it takes other banks to understand them.
A banker who knows you: No matter your company's life stage or the sophistication of your needs, you'll work with one innovation banking contact who knows your business and your accounts inside out. And we remain committed to building relationships that endure beyond financial transactions. 

Private equity and venture capital networks: We're deeply rooted in the business community and highly networked with firms throughout the country that provide venture capital and private equity investments to companies seeking the financial resources to grow. We've partnered with a wide range of investors on deals of various sizes, from mergers and acquisitions to corporate buyouts and IPOs.    

Industry expertise: Our team's expertise spans the U.S. and multiple verticals, including clean- and green-tech, digital marketing, e-commerce, infrastructure, mobile, telecommunications — and whatever comes next.

Solutions from startup to IPO: From Startup Banking through Venture Debt and beyond, our services grow with you, including foreign exchange tools, business escrow services and more.

Cash flow optimization: Cash flow matters. Our innovation banking team adds value with global cash management tools and guidance to maximize your liquidity, quickly send and receive payments and free up working capital. 

Risk management: In the rapidly changing world of global business, you can seize opportunity while protecting your assets with foreign exchange and hedging strategies to mitigate risk.
Credit Solutions1 Focused on Entrepreneurs
Our capabilities match or exceed those of larger institutions. But what truly sets us apart is our ability to custom-tailor technology finance solutions to your unique situation. It's all part of our commitment to building relationships that go way beyond financial transactions.
Working Capital Lines of Credit: This flexible revolving line of credit can support increasing assets in a growing company. Lines may be formula-based or non-formula-based, depending upon your business needs, and may help conserve cash and improve relationships with suppliers.

Equipment Financing: We provide term loans to finance equipment purchases, acquisition of product lines or business operations, tenant or leasehold improvements and permanent additions to working capital and to refinance existing debt.

Bridge Loans: Bridge loans provide short-term working capital that will bridge a company to a well-defined liquidity/equity event.

Growth Capital/Venture Debt: Venture debt allows companies to leverage their equity capital while adding runway, thereby providing the dual benefit of reduced dilution and the potential to achieve greater step-ups in valuation between equity rounds. Venture debt provides flexibility not found with investors.

Commercial Credit Cards: A line of credit can be established for the purpose of issuing individual corporate credit cards. This allows for effective control of corporate purchases, travel and entertainment expenses and provides management complete flexibility in issuing and canceling cards as needed.

Asset-Based Lending: Asset-based lending is another option we offer to accommodate your needs, in addition to traditional corporate banking solutions.
Technology Finance Solutions1
Entrepreneurs like you will drive the future economic growth of our economy. We provide the financial solutions to enable your success. Whether you need venture debt, a new revolving line of credit or an asset-based lending solution, we have the capacity and tools to make it happen.
Growth Capital
Working Capital Lines of Credit
Term Financing
Bridge Loans
Deposit Solutions
Tech & Innovation Banking
Client Spotlight: Bigbelly
Bigbelly is the world leader in smart waste and recycling solutions, helping cities, towns, park systems, universities and more to keep their spaces clean. They started in 2003 with a solar powered trash compactor that could fit 5x more thrash than the traditional trash can and have since leveraged information technology to provide their clients with real-time data on every waste and recycling station in their program.
Recent Deals
We're always busy in your sector. Here is a sampling of companies we've helped: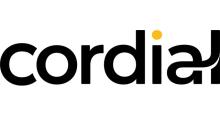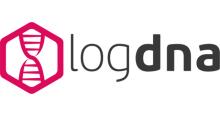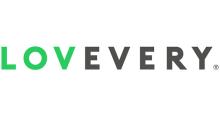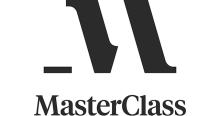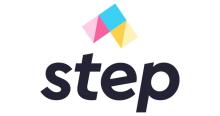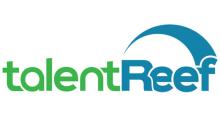 Our Experts in Action
Founders & Friends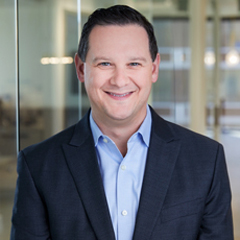 Mike Lederman of Bridge Bank's Technology Banking Group joined the Founders & Friends podcast to talk about common challenges tech companies face when they look for a banking resource. Listen as they discuss how a bank with experience in the sector can be an advantage to technology companies by providing unique lending solutions, making connections to other resources, and more.

Listen Now
Innovation Experts
When You Need a Banker, Not Just a Bank
With roots in Silicon Valley, our bankers understand the business banking tools and solutions tech entrepreneurs and startups need throughout all stages of the growth cycle.
About Us
Contact Us
Through our Bridge Bank banking division, the Technology Finance group provides flexible financial solutions to emerging, mid- and late-stage technology companies throughout the U.S. We work with venture- and non-venture-backed companies from inception through IPO and beyond. Let's talk about what we can do for you.
Get In Touch
Western Alliance Bank Headquarters
1 East Washington Street
Suite 1400
Phoenix, AZ 85004
United States
See All Locations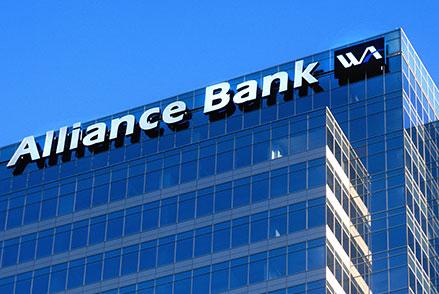 1. All offers of credit are subject to credit approval, satisfactory legal documentation, and regulatory compliance. Borrowers are responsible for any appraisal and environmental fees plus customary closing costs, including title, escrow, documentation fees and may be responsible for any bank fees including bridge loan, construction loan, and packaging fees.