Tailored Cash Management Tools
True Relationship Banking From a Dedicated Team
We take pride in our close client relationships and don't believe in anonymous 800 numbers. Instead, you'll have a line to a consistent and reliable team of trusted banking advisors.
We listen closely - and ask the right questions - to provide tailored account recommendations, a customized transition timeline and step-by-step assistance from human experts who understand your needs. We invite you to ask how we can make it easier to transition your account services to Torrey Pines Bank. 
Connect With a Banker Now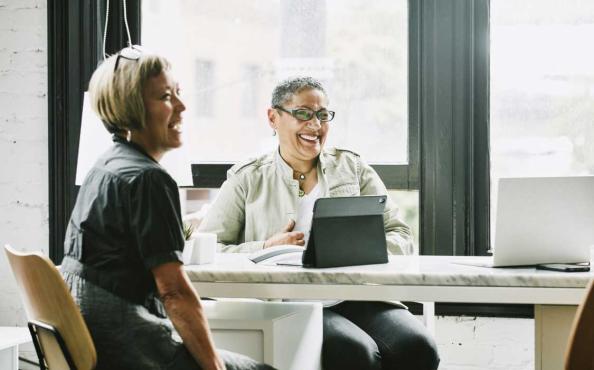 Managing Receivables
Cash flow is the lifeblood of your business, and we can help you stay on top of all the payments it receives. With services that streamline your operations and speed up the clearing process, we make managing receivables faster, easier and more efficient.
Managing Payables
We give you better ways to track your outgoing funds, with advanced technology that streamlines payment processes. Solutions include:
Automated Clearing House (ACH) Credit Origination
Make payments electronically in an accurate, low-cost, data-rich way. For maximum flexibility, we support multiple methods of delivering payment instructions.
Automated Clearing House (ACH)
Wire Transfer
Easily and securely originate USD domestic wire transfers and international wires, as well as non-USD international wires – ideal for making large payments that must be available immediately upon receipt. For convenience, we support multiple ways to provide wire instructions.
Wire Transfer
Commercial Credit Cards
Our commercial Visa® credit cards make it easy to make and track purchases, manage payables and more.
Commercial Credit Cards
Payroll Cards
Easily pay employees electronically while saving money and time with the paperless Skylight PayOptions Payroll Card Program.
Payroll Cards
Online Bill Pay
Pay everyday bills using Business Online Bill Pay Service. Pay vendors conveniently through online or mobile banking. Streamline ACH payment processes with flexible template options, file upload and other tools. Make one-time and recurring supplier payments up to a year in advance. Perfect for businesses with low monthly payment volumes to a small set of vendors.
Online Bill Pay
Accounts Payable Automation
Automate your entire accounts payable process from invoice receipt to invoice payment and remittance delivery. Features include automated data extraction, GL coding, routing for approval, automated expense posting, payment approval and automated generation of payment instructions and vendor remittance advice. Best of all, each vendor payment is drawn directly from your designated account for faster reconciliation of bank statements with general ledgers.
Banking APIs
Digitally manage your business accounts by adopting our open-banking solutions with APIs to retrieve transaction history, extract check images, make book transfers or stop payments.
Developer Hub
TassatPay®
The transactions of today are evolving so quickly that organizations are finding it difficult to efficiently prepare for the transactions of tomorrow. TassatPay® is an Ethereum-based blockchain payments platform that empowers our clients to send and receive payments 24/7/365.
TassatPay®
ePayables
Commercial card payment automation via Payer Direct Hub enables you to securely pay your suppliers using a Western Alliance Bank Commercial Card or ONE Card. This process is faster, easier, and more efficient for your accounts payable team.
ePayables
Integrated Payables
Optimize, consolidate, approve and automate your payments into one streamlined process while evolving from paper checks to ACH payments and rebate-earning Western Alliance Bank Virtual Cards. Improve your efficiency and get payments out the door on time - working from the office or anywhere. 
Fraud Protection
We help keep your money, your information and your business safe from would-be thieves, with services and software that help prevent payment fraud, as well as online account and identity theft.
Prevent Check Payment Fraud
Positive Pay is the most common tool organizations use to guard against check fraud. Check Positive Pay, Check Payee Positive Pay and Reverse Positive Pay services help prevent check fraud losses.
Prevent Check Payment Fraud
Prevent ACH Payment Fraud
Our ACH Positive Pay and Debit Block features guard against fraud losses in Automated Clearing House (ACH) transactions, which include debits and electronic payments.
Prevent ACH Payment Fraud
Information Reporting & Liquidity Management
At Torrey Pines Bank, we can help you track and manage your business account information and funds—faster and easier than ever.
Connect with a Banker
Commercial business customers seek us out for dedicated knowledgeable bankers who bring an entrepreneurial spirit to meet the need of growing companies. When you complete the contact form, we will connect you with a treasury management relationship banker who can help you find the solutions you need.
1. All offers of credit subject to approval. Some products and services may be subject to prior approval or fees. Please contact a Treasury Management Advisor and Relationship Manager for additional details that may apply based on products and services selected.