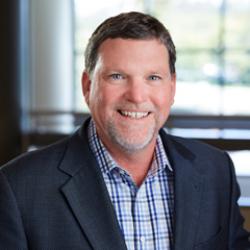 John Maguire
Division CEO
John Maguire is division CEO of Torrey Pines Bank. As one of the founding officers of Torrey Pines Bank, he joined Robert Sarver and Gary Cady in launching the organization in 2003.
At Torrey Pines Bank, Mr. Maguire became Executive Vice President in 2007, and previously managed the bank's La Mesa office.
In the San Diego community, Mr. Maguire has been actively involved with the YMCA for more than 25 years and is a former chairman of the board for the YMCA of San Diego County.
Mr. Maguire earned a Bachelor's degree from the University of San Diego in Business Administration. He is also a graduate of Pacific Coast Banking School in Seattle.
About Us
Torrey Pines Bank
Torrey Pines Bank, a division of Western Alliance Bank, Member FDIC, helps business clients realize their ambitions. Founded in 2003, Torrey Pines Bank offers a full spectrum of loan, deposit and treasury management capabilities, plus superior service. With 10 offices throughout San Diego, Los Angeles and Orange County, along with Western Alliance Bank's powerful array of specialized financial services, the banking division is a valued resource for Southern California's business, real estate, professional, municipal and nonprofit communities. Western Alliance Bank is the primary subsidiary of Phoenix-based Western Alliance Bancorporation, with more than $60 billion in assets. Western Alliance is #2 best-performing of the 50 largest public U.S. banks in the S&P Global Market Intelligence listing for 2021 and ranks high year after year on the Forbes list of "America's Best Banks."