Our Difference for Mortgage Bankers & Originators
Find the financial resources and experience you and your customers value. Our Specialized Mortgage Services group offers end-to-end solutions delivered with exceptional service. Equip your staff to provide efficient, reliable decisions to your borrowers with our specialized program that includes: 
Tailored warehouse lines of credit

Correspondent lending

Note financing

MSR financing

Since 2020, you can benefit from the synergies between Western Alliance Bank and our subsidiary, AmeriHome Mortgage, a Western Alliance Bank company, the nation's largest bank-owned correspondent investor1. Both companies have deep industry experience and a commitment to exceptional client service and relationships so that you receive a superior experience.
Mortgage Warehouse Lending2
Our Mortgage Warehouse Lending team provides flexible funding lines for mortgage companies to support their liquidity goals. You'll receive custom investor approval and individualized customer service, including one-on-one on-site training. And you have access to our funding decisions until 2 p.m. Pacific time.  
Agency/Conforming (FHA/VA/USDA)

Bond Loans

Jumbo Prime

Non-QM

Reverse Mortgages

Second Mortgages (Piggyback and Standalone)
Mortgage Servicing Rights (MSR) Financing2
Our Mortgage Servicing Rights (MSR) financing facilities provide flexible and robust access to capital. MSR facilities help mortgage originators leverage Mortgage Servicing Rights, all underscored by our exceptional customer service.
Accommodate your MSR retention strategy

Flexible financing structures 

Interest-only draw period followed by term finance

Lines leveraging Fannie Mae, Freddie Mac and Ginnie Mae
Correspondent Lending2
Our Correspondent Mortgage Solutions team invests in specialized loans to help residential mortgage originators broaden liquidity and expand loan volume. Through our wholly owned portfolio program, we can customize mortgage parameters for your business, unrestricted by standard securitization guidelines. 
You'll also find we provide flexibility for the way you work, thanks to our partnership with AmeriHome Correspondent. Our combined offerings enable you to streamline your business and secure rapid turnaround times, with the benefit of advanced technology and responsive decision-making.
Types of loans we offer include:
Jumbo

Expanded non-agency

Debt service coverage ratio (DSCR) for investment properties

Asset-qualified

Bank statement documentation (complex income, self-employed)

Scratch and dent

Interest-only
Note Finance2
In an industry where speed and efficiency are essential, our flexible note financing facilities may be the power tool you need for quick access to capital. Institutional debt funds can access financing to solve cash management disruptions between sources and uses of investor capital and deal flow. Note financing targets lines to borrowers who maintain a commensurate amount of equity.2
Fast, dependable and flexible daily funding
Financing tailored to quick-close private loan origination
Highly efficient source of capital
Multiple real estate secured note asset classes
Learn More About Note Finance
Broader Banking Solutions2
We offer a wide range of business banking products and solutions — all with our trademark customer service and designed to respond to your needs and timeline. Our suite of treasury management services includes mortgage servicing custodial accounts, primary business banking and payroll accounts and more.
Commercial & Corporate Banking
Multiplying Opportunities for Success
This fast-growing direct mortgage lender sought a solution that included mortgage servicing rights (MSR) lending. They found that and more. "Western Alliance Bank shares my entrepreneurial spirit – you would think all banks would, but they don't. … As a business like ours grows, we need a banking partner that gets it. The service Western Alliance delivers is personal, engaging and cohesive."  — Rick Arvielo, CEO, New American Funding
View Commercial & Corporate Banking Solutions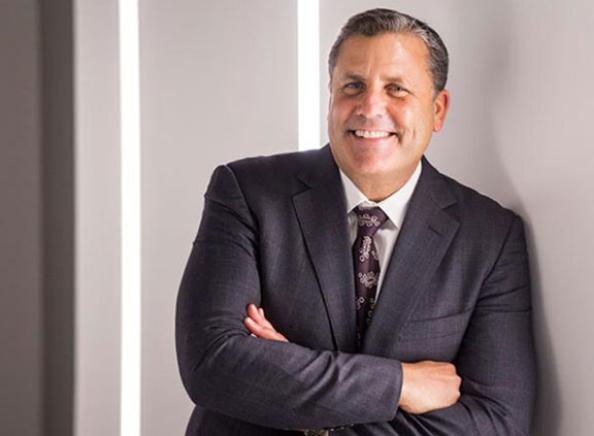 Decisive Expertise
Our Team of Mortgage Services Specialists
Senior industry executives lead our Specialized Mortgage Services group. The team has expertise working nationally with banks, credit unions, residential mortgage originators, and independent mortgage bankers. You'll have access to decision-makers for quick credit decisions, and we provide fast-moving prior eligibility reviews on the mortgages you underwrite to support your liquidity goals. We work closely with you to accommodate your changing needs as you grow.
About Us
Contact Us
Western Alliance Bank is one of the country's top-performing banking companies and a trusted resource for a wide range of mortgage entities. With our market-tuned technology and superior customer service, we're here to help your business thrive.
Get In Touch
Alliance Bank of Arizona Headquarters
1 East Washington Street
Suite 1400
Phoenix, AZ 85004
United States
See All Locations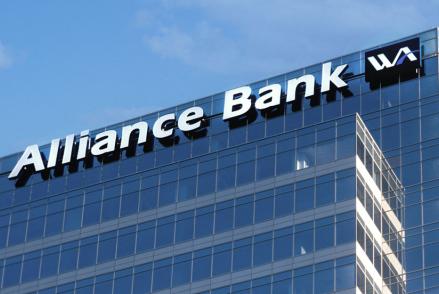 1. According to Inside Mortgage Finance 11/26/21.
2. All offers of credit are subject to credit approval, satisfactory legal documentation, and regulatory compliance. Borrowers are responsible for any appraisal and environmental fees plus customary closing costs, including title, escrow, documentation fees and may be responsible for any bank fees including bridge loan, construction loan, and packaging fees.