The financial tools for success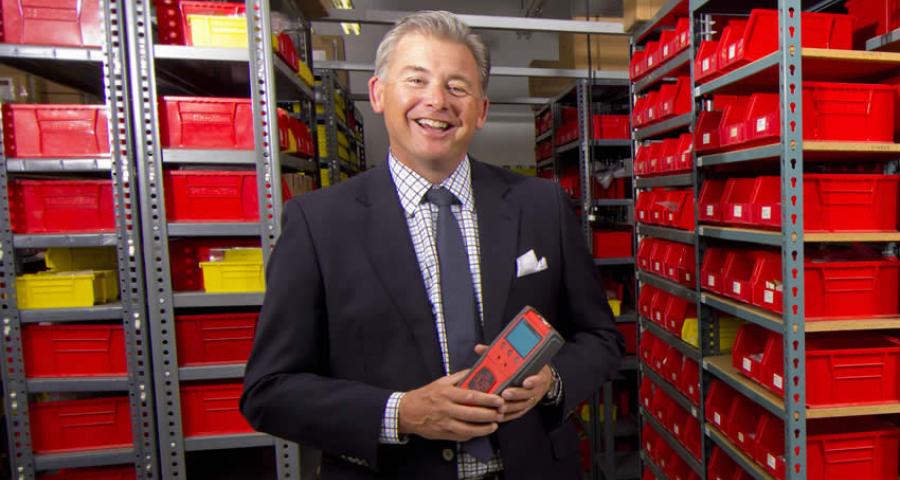 Most people don't think about the tools used to assemble a child's car-seat or an airplane wing. Yet those tools are a critical part of the process in creating goods and equipment that protect children and transport us across the globe.

Founded in 1965, Mountz is a San Jose-based, family-owned tool manufacturing company with a mission: making the world safer through accuracy and precision. Their torque tools and metric fasteners are used in a variety of industries including aerospace, automotive, energy, and medical. But the approach Brad Mountz takes to manufacturing some of the world's best precision tools doesn't start in an industrial workshop. Its starts with creating an engaging culture inspired by the final customer, far down the supply chain.

When the Dot Com bubble burst, demand for Mountz products seemed to disappear overnight. Sales quickly shrank by as much as 40% in one year, and Brad knew he had some tough decisions to make, including finding the right bank to help his company navigate through the post-bubble recession.

Mountz needed a bank that would be his advocate, not his adversary. So in 2004, Brad turned to Bridge Bank, which would end up being a critical decision as his company faced a new chapter in their growth story. With a clear understanding of how he planned to steer Mountz forward, Brad worked closely with Bridge Bank on a flexible financing structure that fit his strategy and vision for the future of the company.

We couldn't be happier to report that Mountz made a strong comeback, and today, ten years later, has acquired one business, Mr. Metric, and started MountzPRO, and is currently expanding their presence internationally. With 25% of their sales currently coming from abroad and a goal to make that number 50% within five years, we are looking forward to helping Mountz continue to grow.

If you're a business looking for a bank that will have your back through a downturn, give us a call. We'd love to hear from you.