About ESOP
In an ESOP, the sponsoring company provides their employees with stock ownership through annual contributions on behalf of the employees. Shares are allocated to employees' accounts annually and are held in an ESOP trust until the employee vests in the plan and retires or leaves the company. Typically, the shares are then sold.
An ESOP is a qualified retirement plan. It's regulated by the Internal Revenue Service and the Department of Labor and came into being with the passage of the Employee Retirement Income Security Act (ERISA) in the 1970s. The regulation is meant to ensure that the ESOP is used for the benefit of employees and that it's not just a tool where a business owner can sell at an inflated price.
Complete Banking Solutions1
One bank relationship manager who understands you and your business means better solutions to help your company grow — without the need to introduce yourself again and again. We offer the power of full-service business banking backed by the intelligence of our innovation experts.  
About Us
Contact Us
Bridge Bank delivers a broad scope of financial solutions, including startup banking, capital, equipment and working capital credit facilities, venture debt, treasury management, asset-based lending, SBA and commercial real estate loans and a full line of international products and services.
Get In Touch
Bridge Bank Headquarters
55 Almaden Boulevard
Suite 100
San Jose, CA 95113
United States
See All Locations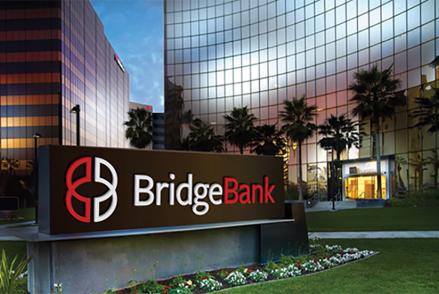 1. All offers of credit are subject to credit approval.