Arizona Outdoor Fun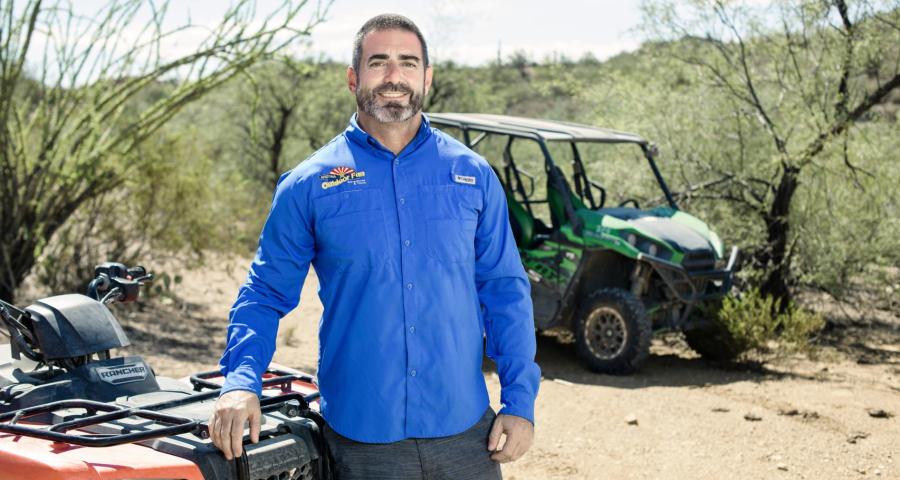 Who says nothing good comes from a bachelor party? Joe Haldiman, owner of Arizona Outdoor Fun, came up with the idea for this highly successful recreation business while planning his in 2006. 
Haldiman explains that he just wanted to take some All-Terrain Vehicles (ATVs) out in the desert with a few of his buddies, but they couldn't find any to rent or even borrow. Shortly after, he bought four ATVs, maxing out his personal credit card in the process, had a friend build the company's first website and the phone started ringing off the hook. 
By 2008, Arizona Outdoor Fun had gotten permits from the Bureau of Land Management and started operating action-packed, guided ATV tours across the Sonoran Desert. Today, Arizona Outdoor Fun continues to offer guests thrilling desert experiences. But the business has now expanded to 250 ATVs, its own 330-acre parcel of land with an on-site shooting range, plus all-new zipline adventures coming next fall – not to mention thousands of 5-star reviews and millions of dollars in annual revenue. 
Alliance Bank of Arizona has been there for Haldiman since the early days. The bank provided the company's first line of credit and continues to support the growing business and its evolving needs all throughout its exciting journey. 
"From the beginning, Alliance Bank has always helped me when I needed capital to keep growing," says Haldiman. "Over the years I've had many loans. There's great communication and they make the whole thing effortless."
Haldiman's relationship with Alliance Bank is about much more than banking transactions. "I go to my banker for advice all the time – I just call and he gives me his honest advice. He listens to what I'm saying and then he tells me what he thinks. He's always thinking about what's good for me and my business."
He adds, "I would tell anyone looking for a business bank in Arizona to go with Alliance Bank because my personal experience over many years has been great. Zero hassles and they work so hard for you."