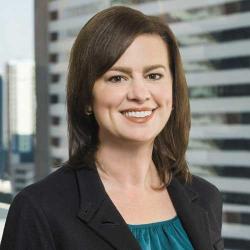 Monika Suarez
Managing Director Municipal Finance, Nonprofit Finance and Affordable Housing
Monika Suarez is managing director of the Municipal Finance, Nonprofit Finance and Affordable Housing Investments groups at Western Alliance Bank. Based in Los Angeles, she works with clients throughout the United States, including state and local governments, school districts, public authorities, public agencies and other local districts. She also works with a wide range of nonprofits, including educational, healthcare and senior living organizations.
Ms. Suarez joined Western Alliance in 2013, and she has more than 25 years of experience as a public finance professional. Prior to joining Western Alliance, she worked for 10 years in the public sector at the Los Angeles County Metropolitan Transportation Authority, giving Ms. Suarez valuable perspective and expertise about her clients' needs.
Ms. Suarez is currently a National Board Director for the Association of Governmental Leasing and Finance and served as president of the Women in Public Finance National Board of Directors in 2018.
She graduated from the University of Arizona with a Bachelor of Arts degree in Political Science and earned a Master of Public Administration degree with a concentration in state and local government finance from The George Washington University.
About Us
Public and Nonprofit Finance
Western Alliance Public and Nonprofit Finance, a national banking group within Western Alliance Bank, Member FDIC, delivers tailored financing solutions to state and local governments and nonprofit entities across the United States. The relationship banking team offers outstanding, sector-specific expertise paired with superior service and responsiveness. The Public and Nonprofit Finance Group is part of Western Alliance Bancorporation, which has more than $70 billion in assets. Major accolades include being ranked as a top U.S. bank in 2023 by American Banker and Bank Director. With significant national capabilities, the Public and Nonprofit Finance Group delivers the reach, resources and deep industry knowledge that make a difference for customers.