Room for Growth
Lending & Banking Solutions for Hotel Developers, Owners and Operators
Hotel owners and operators like you face many financial opportunities and challenges as you grow your business. With our extensive background in hotel and hospitality projects across the country, you can rely on us to identify and meet your lending and banking needs. You'll benefit from our deep understanding of what travelers really value — and our attentive service designed to rival your own.
Hotel Financing & More1
Each hotel property and project is different. That's why we tailor our products to your specific needs, with a focus on the details. You can rely on our experienced bankers to design hospitality financing solutions suited to your particular business. Our flexible packages make the most of your working capital so you can focus on sales, staffing, high-level operations and RevPAR.
Financing for construction and acquisitions: We offer hotel financing for acquisitions, ground-up construction, expansions and renovations, refinancing and more.
Wide range of hotel loans: Ask about your options, which may include fixed- or floating-rate term loans, real estate-secured revolving credit facilities, hotel construction loans and sophisticated commercial credit card products.
Full slate of banking solutions: We offer a wide variety of business banking products and solutions, including deposit accounts, global markets services, credit and cash management.
Financing for green development: Our knowledgeable Commercial Property Assessed Clean Energy (C-PACE) team offers low-cost, long-term financing for climate-ready and energy-efficiency improvements.
Hotel Franchise & Hospitality Experts
Banking Pros in Hospitality Real Estate
We understand hotels and hospitality, and the opportunities and challenges of this rewarding industry. Our experienced team brings innovative solutions for hotel loans and business banking. With targeted expertise in the hotel and hospitality industry, we provide the financial support your company needs as you grow your portfolio of successful properties.
About Us
Contact Us
Connect with our hotel financing team to discover how we can support your hospitality business. You'll benefit from full-service business banking backed by the strength of Western Alliance Bank, one of the country's top-performing banks.
Get In Touch
Western Alliance Bank Headquarters
1 East Washington Street
Suite 1400
Phoenix, AZ 85004
United States
See All Locations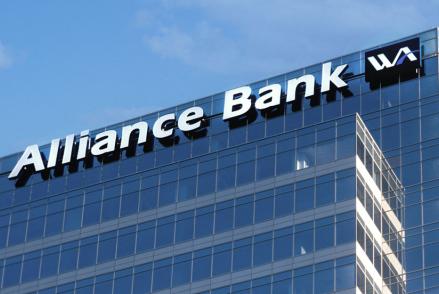 1. All offers of credit are subject to credit approval, satisfactory legal documentation, and regulatory compliance. Borrowers are responsible for any appraisal and environmental fees plus customary closing costs, including title, escrow, documentation fees and may be responsible for any bank fees including bridge loan, construction loan, and packaging fees.